It's absolutely essential in today's competitive environment that your business has a website, no matter how big or small it is.
However, to most people creating a website can be a daunting task. There's so much information out there that it's hard to know where to begin. That's why I've put together a quick overview of the steps you can take to create a professional looking website for your business.
Step 1 – Choose A Website Platform
The first step in building a website is to choose which platform you're going to build your website with. The days of hard-coding a website from scratch are long gone, and we are now living in the era of 'website platforms', otherwise known as content management systems (CMS).
You might be familiar with some of these platforms, such as WordPress, Wix, Squarespace, Drupal or Joomlal. These platforms make building websites easy for most people to get started without much website development experience.
However, the downside of using a simplistic website builder is that your level of control over the flexibility of the design is restricted, which means that you won't easily be able to make it bespoke to your specific needs. For example, if you wanted a certain element to be in one particular portion of the screen, you wouldn't be able to easily move it.
Therefore, despite how intuitive some of the attractive builders might look, it often results in users left feeling frustrated over the lack of flexibility in the website's design.
Key Factors For Your Choice:
Your Current Web Development Experience
The Required Level Of Bespoke Design
Your Budget For The Project
The Time Available For Learning The Platform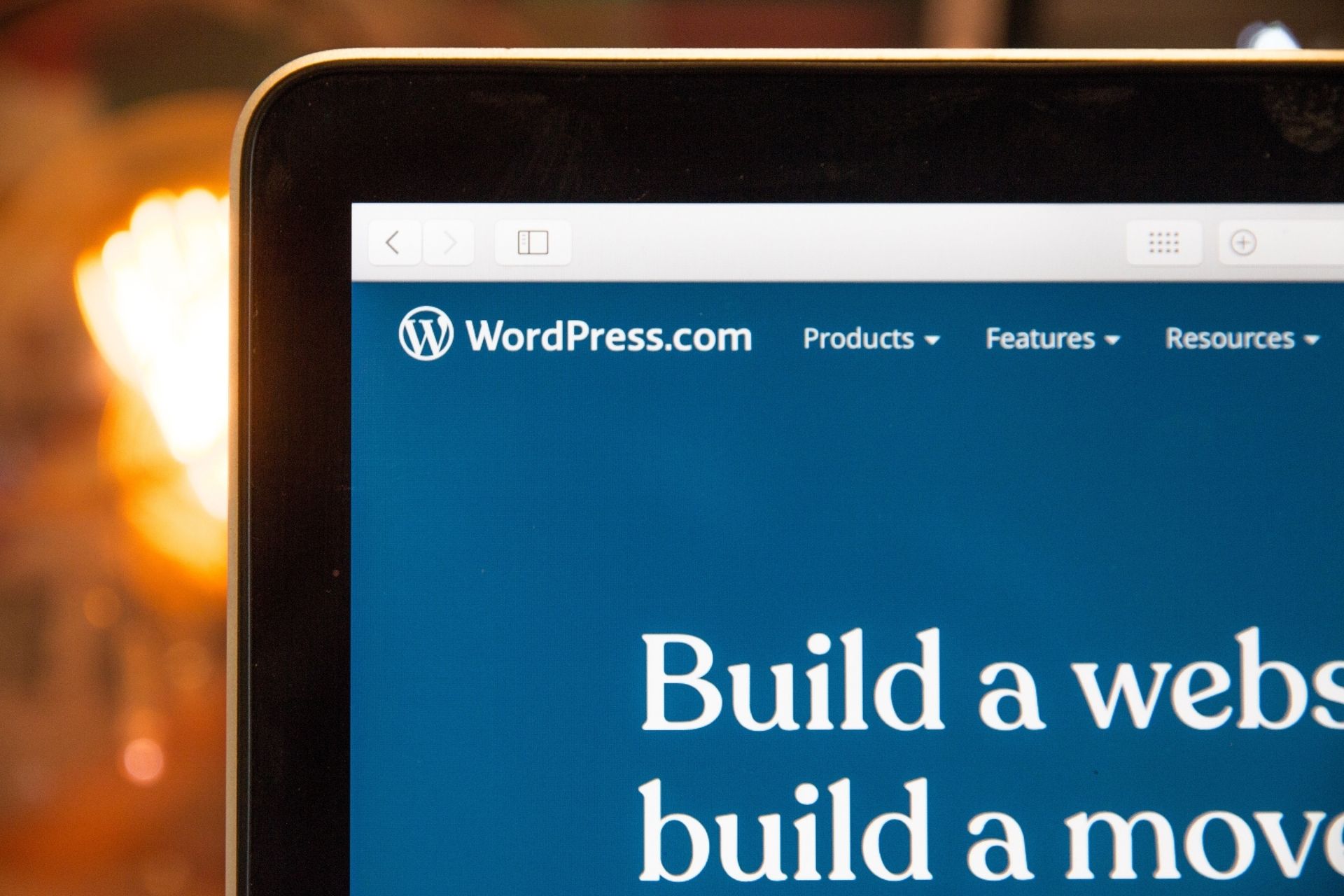 Step 2 – Find a Domain and Host
Once you know which website platform you'd like to choose, there are two things that you need to get your website online. These are a domain name (a web address like yoursitename.com) and website hosting (a service that connects your site to the internet).
As mentioned, the WordPress platform itself is free, but hosting and name domain name are not. However, domains usually cost around £10/year, and standard website hosting is roughly £5/month.
As a guideline, it's important that your website loads in under 2 seconds otherwise you'll risk losing website traffic. Therefore, it's essential that you find a good quality website host with servers located near to your end consumers to minimise load times.
Good quality hosts that I've personally used are 1&1 Ionos (based all around the UK), and 34SP (based in Manchester). Both of these companies have excellent load speeds and customer support.
Download The Full eBook For FREE
This guide is just a surface level view of what you need to know when setting up your own website for your business. In reality, there are many more elements that go into this process. Download my FREE eBook for a more in-depth guide.
Step 3 – Choose a Theme and Start Designing
Now that you have your domain and host provider sorted, it's time to start actually designing your website. As suggested so far, I recommend using WordPress to build your website as it gives you a lot more flexibility, functionality and scope for expansion as your business grows.
This is the fun part, but it's but also one of the most critical steps.
To give you an overview of the design process, I've laid out a 6-step process flow chart for what I usually do when creating a new website.
The important takeaway from this is to take the time to draw out some rough designs, write down your brand colours and decide on the main function of each page. The more effort you can put into the planning stage, the easier it will be when it comes to making it.
Step 4 – Develop a SEO Strategy
Even though your website is now live, you'll still need to add your website to Google so that it will appear in the search page results. If you don't do this step, Google won't be able to find your website.
When Google receives a search query from a user (such as 'treats for dogs'), Google's algorithm will instantly evaluate the most appropriate websites to show the user based on the factors below.
How To Optimise For Important Ranking Factors:
Backlinks: 

A backlink is created when one website links to another. When a website receives multiple backlinks from 'high authority websites', Google sees this as a vote of confidence in the site's ability and will rank it higher for certain terms.

Speed: 

A slow-loading website can result in a lower quality experience for the user. As Google doesn't want this, it might hinder the ranking performance. To improve this, optimise your images and use a high quality hosting company.

Mobile Responsiveness: 

A responsive website is one that adapts to smaller screen sizes on mobile. These days, most themes available automatically have responsiveness built into them, but it's always important to ensure your site has the ability to change its appearance based on the screen it's being viewed on.

Keywords: 

A keyword is a word (or phrase) that a user would enter as a search query into Google. You will need to take the terms that you want your website to rank for and place them throughout your webpage. However, don't be overly excessive as you'll risk a penalty.

Website Structure: 

The structure of your website refers to how the different pages interlink throughout the site. A healthy structure will feature multiple links which are relevant to the user whilst making navigation easy. Plus, it helps search engines to understand your website better.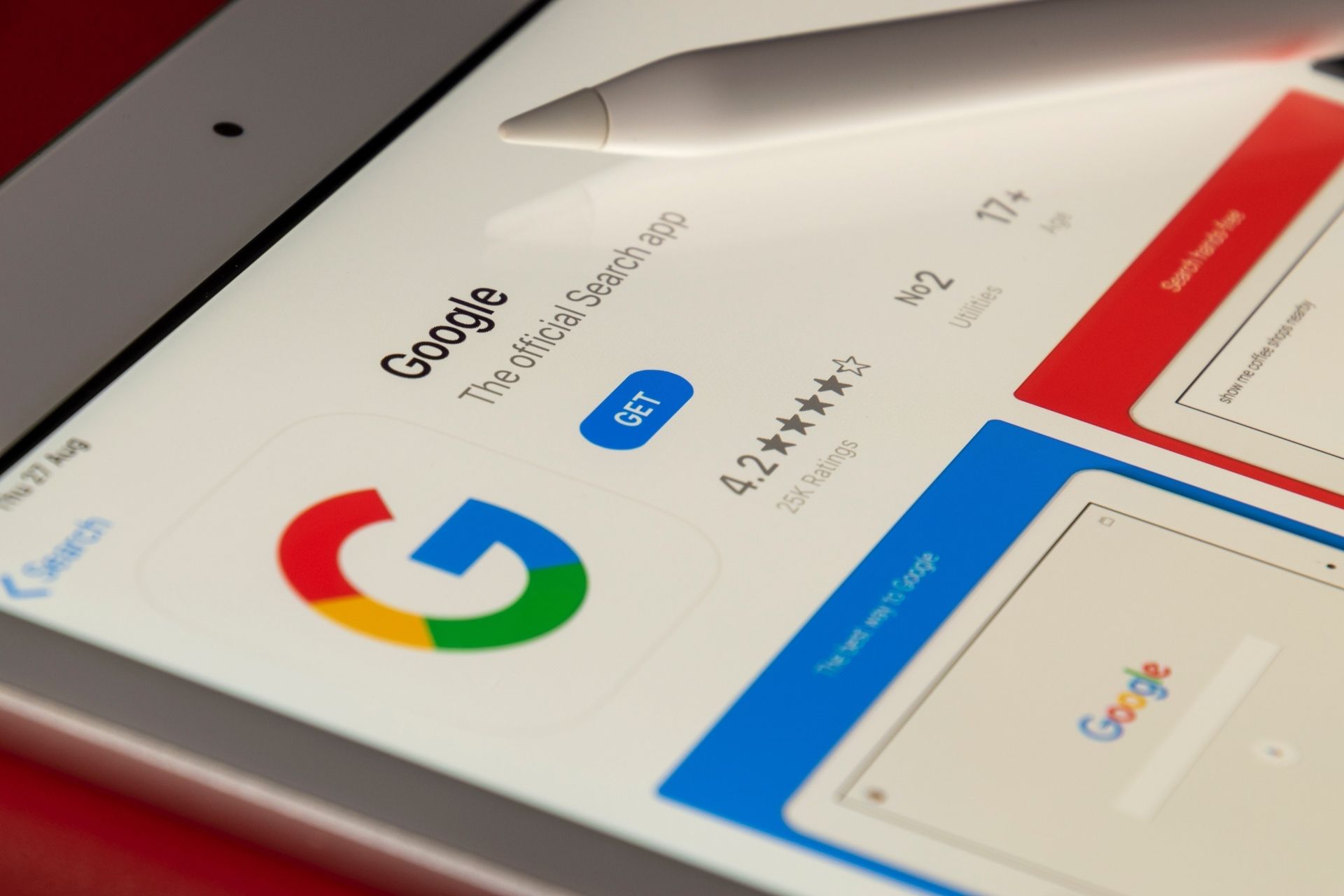 Step 5 – Build and Promote Your Brand
Building a website is more than just a few pages and images strung together, it's about representing the identity of your brand and core values that you're looking to portray to your customers. Establishing an emotional connection with your customers is the best way to retain them build loyalty over a long period of time.
In order to do this, it's important to expand your brand from just on your website, and out onto physical items such as business cards, staff uniform, vehicle decals and sales brochures (both print and eBook).
By doing this, you'll be able to bring your brand to life and form consistency on both the digital and physical front.
This is more important if you own a business with a physical storefront (such as a local flower shop), as customers will expect to see the use of the same brand themes used throughout the company leaflets and on other promotional material throughout the store.
However, digital sales brochures (in pdf. format) are a must-have regardless of whether your business is online only or not.
Utilising Social Media Advertising
One of the best cost-effective tools for reaching your customers is social media. Long gone are the days of spending loads of money on expensive television adverts in the hope it might reach some of your target customers.
Instead, social media platforms allow you to put your brand in front of your exact target audience for only a fraction of the cost of other methods.
These platforms will show your adverts to prospects based on location, demographic and interests etc. with fantastic returns on investment.
Top Tips & Practices:
Know Your Audience:

It's worth taking to time to understand what solutions your target market would want. To visual it, create a persona of your typical end consumer and outline what their objectives might be.

Test, Measure and Optimise:

Remember to test a wide range of adverts with varying types of content and imagery. After this, if you see that one of your posts is converting better than others or getting higher engagement, keep running it and drop the worst performing ones.

Be Patient:

Despite the fact that the use of social media adverts is the fastest way to get your brand recognised, it might take 3-4 cycles of adverts before you begin to understand what type of adverts appeal most to your target market.
Step 6 – Maintain the Website
At this stage, you'll have a completed website, along with an SEO strategy and social media advertising campaigns set up. However, I'd suggest following these important points to ensure that your website avoids any technical issues.
Keep Plugins Up To Date:

With WordPress, you can enable 'auto-updates by going to Plugins > Installed Plugins and then toggling them on.
Test Forms and Checkouts:

Occasionally, an update in the website's code can cause functionality issues. If this happened then it would prevent customers from completing the checkout process or submitting an enquiry form, which would impact your business's bottom line.
Back-Up Your Website:

Install a plugin from WordPress to store a backup of your website which you can use if you accidentally break it whilst editing or making changes to it.
Produce Content:

Create regular blog posts to attract more website traffic.
As a small business owner, your time is inevitably always going to be stretched. Therefore, it might not be practical for you to dedicate hundreds of hours to learning how to set up and manage a website for your business – but that's where I might be able to help.
I have over 5+ years of experience in developing websites, and I have done so successfully for a wide range of clients. All of my websites are professionally bespoke and made to my client's requirements, and provide a friendly user experience for their customers. Visit my website to see my past projects.
I operate as a freelancer, and so unlike a traditional web design or digital marketing agency, you can contact me anytime in the day for support with your website. I'm completely flexible around your schedule, and happy to have meetings at a time which works best for you.
Alongside website development, I also offer all of the digital marketing services mentioned in this eBook. This includes setting up adverts on social media, SEO, graphic design plus many more. Feel free to get in contact using my details on the final page, and I hope to hear from you soon.
Small Website
£395 Upfront
Up to 3 Pages
No Contracts & No Setup Fees

(Online Store Is Extra £25/ Month)
Medium Website
£595 Upfront
Up to 7 Pages
No Contracts & No Setup Fees

(Online Store Is Extra £25/ Month)
Large Website
£895 Upfront
Up to 15 Pages
No Contracts & No Setup Fees

(Online Store Is Extra £25/ Month)
All Website Packages Include:
Domain & Yearly Hosting Included

Search Engine Optimised Web Text

Website Copywriting

Image Editing & Resizing

Post Launch Website Maintenace
Bespoke & Responsive Website

Brand Development & Design

Security Protected

Website Management Training

1 to 1 Flexible Support
ALEX LEVER
WEBSITE DESIGNER DIGITAL | MARKETING EXPERT 
Email: info@baseonedigital.co.uk
Number: 07850126063
Location: Stapleford, Nottingham
Thank you for taking the time to read my blog post. Feel free to get in touch using my contact details below if you would like an experienced website designer to manage this whole process for you. I look forward to hearing from you.
Download The Full eBook For FREE
This guide is just a surface level view of what you need to know when setting up your own website for your business. In reality, there are many more elements that go into this process. Download my FREE eBook for a more in-depth guide.